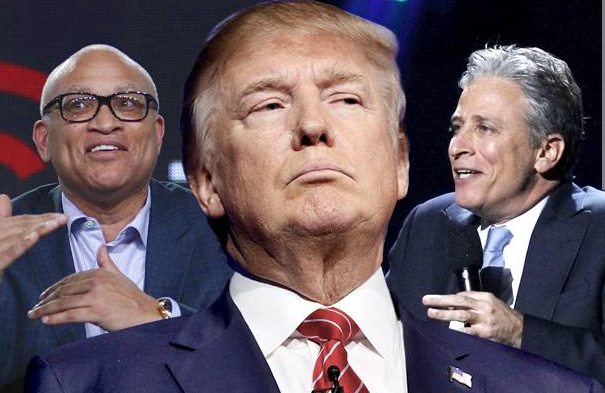 Okay, every once in awhile I get to brag. Today there's an article from Salon.com about satire and its impact on this election. Only two paragraphs are about my show "Redacted Tonight," but those two paragraphs certainly make me proud of what we've achieved. Here they are –
"That's why the real political power of satire today is aimed less at specific candidates and more at the system that lets that candidate rise.
It would be hard to find a more politically passionate satirist than Lee Camp, whose "Redacted Tonight" on RT America continues to build a growing audience. Camp is an excellent example of an activist comedian and he's been referred to as "Jon Stewart with teeth." His shows are as much about exposing news and information that's been "redacted" from public discourse as they are about being funny.
But the key is that Camp has focused his satire during this election on the rigged system and the corporatocracy.  That has meant that he has gone after Trump and Hillary Clinton in equal measure, reserving some of his most vicious attacks for the corruption in the Democratic National Committee. Camp's comedy has proved that some of the most interesting satire of this election cycle has focused less on the personalities and more on the system that produced two of the least liked candidates in our nation's history." 
CLICK HERE to read and share the FULL article!
(And if you want to stay updated on all our videos and posts, text the word 'REDACTED' to 444999. It's free and quick.)